About us
Kyrosoft was founded by a team of executives having experience in IT and Business Consulting with advanced degrees in Business and technology from reputed colleges like IITs. Kyrosoft, a leading Software Services, Development, Quality Assurance , Testing Company. We are dedicated to quality and have all that it takes to be the most reliable quality assurance partner.
Our Skills
We pride ourselves in delivering consistent quality assurance services in a specified time frame and budget. We provide our high quality Development and testing solutions to both off-shore and onsite locations. With our aim to maximize revenue and reduce cost for our clients, we understand that high quality is essential to business success. Keeping that in mind we help our customers to meet their business goals faster and better. This makes it easy for our clients to focus on their essential aspects of development, while meeting their quality assurance goal through us.
Project Monitoring System
Who are we?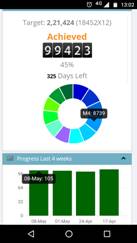 Whether you wish for us to create a new website, software or a mobile app for you, graphic designing and branding plays a vital part in making your business stand out. Whether you are a new business or a well established company, our graphic design and branding team turns your vision into reality. If you have not thought about branding, please do not worry.
CRM & ERP Systems
Inventory Management
Project Management Platforms
Reporting Suites
Learning Platforms
System Integration
Auditing Software
Consultancy & more
Innovative, custom software solutions helping businesses to enhance performance, drive efficiency and facilitate growth. All with multi-device support providing genuine 'anywhere access'. Our business software development service produces fully web-based solutions, created entirely from the ground up by our talented, in-house team of technical architects, PHP web developers and user experience specialists.
The launch of your mobile app doesn't have to mean the end of your relationship with us. We offer Agile Innovation Packages. If you need any assistance with customer queries regarding your app's functionality or if you would like to make changes to your app's features, we can provide you with a full-service development team at your disposal with dedicated hours allocated to meeting your requirements.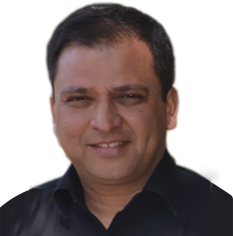 Meet The CEO & Founder
Sanjay Garg is the founder and CEO of Kyrosoft. He is a IT Technology visionary with extensive experience in product management and technological invention. Sanjay Garg has managed to revolutionize the web & mobile by developing the Technology allowing everyone to easily create a professional and striking IT presence. He has been involved in product development since the early 90s. His personal vision is to make web & mobile technologies accessible to all. His experience focuses in the consumer internet and digital marketing fields. Sanjay Garg has done his BE in Computer Science from Indian Institute of Technology Roorkee.
Major Clients